Published on July 15th, 2022 | by Phil
Tim and Phil release video for 'Our Love'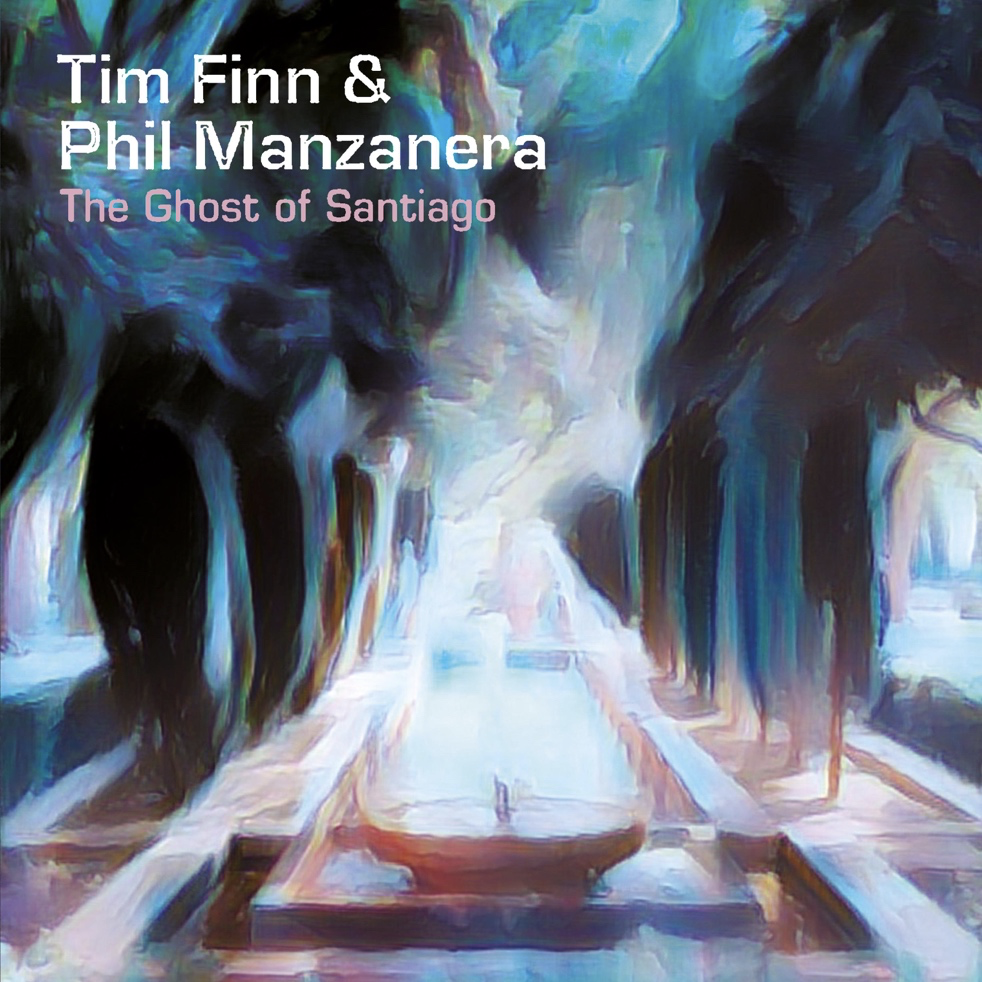 Tim Finn and Phil Manzanera have just released a video for 'Our Love' from their forthcoming second collaboration album 'The Ghost of Santiago' , out 29 July. The video was directed by Stephen Langdon ,the famous Kiwi photographer /film maker.
'Our Love' is one of 10 songs from the album The Ghost of Santiago, the latest album to be released by Finn and Manzanera, available from 29 July 2022 via Expression Records. It follows last year's critically acclaimed album by the two, Caught by the Heart.
The music Manzanera crafted for 'Our Love' has a clarity and dignity about it that inspired Finn to write a song of enduring love in a time of great uncertainty. "Phil's piano lines drew me in, and I sang it straight from the heart," says Finn. Adding, "Marie (my wife) heard it as she walked down the hallway and immediately responded favourably. Always a very good sign!"
Like its predecessor The Ghost Of Santiago was conceived during lockdown. Working in their home studios some 12,000 miles apart, Finn and Manzanera jointly wrote over 20 new songs, finding the time and space of a pandemic-restricted life leading to an incredible period of artistic creativity. There was no end goal in sight, just the sheer pleasure of two old friends making music together. This artistic freedom has produced songs that live in the moment. They are a moving and inspiring testament to a great singer-songwriter and composer-guitarist coming together in cyber-space and seeing where the music takes them.
The album track listing is:
Space Cannibal
Our Love
Llanto
The Ghost of Santiago
Esperando La Caida
Costeño
Rosemullion Head
Mal Sueño
Falling Asleep
Curtain Call
The songs span a range of styles and genres: rock, pop, prog, Latin, classical, chamber orchestra type pieces. No genre was off limits. All drawn from Phil and Tim's extensive musical palette, inspired by their love of music regardless of where it comes from. This coupled with Tim's extraordinary gift of telling stories through song – as well as the phenomenal range of international guest musicians – has resulted in a sophisticated, shapeshifting album and another remarkable collaboration of unique songs.
One critic said of last year's Caught by the Heart: "This really is world music. The musicians are all excellent. The melodies speak a universal language: every few minutes you come across something beautiful. Manzanera's guitar is as elegantly lucid as ever. He leaves you looking forward to the next album with Finn." And here it is. Many of the same musicians play on both albums with the addition of the supremely talented Portuguese singer Sonia Bernardo, on Esperando La Caida, Mal Sueño and Costeño, and the famous Colombian DJ Pernette who works his cumbia magic on Costeńo.
Tim Finn and Phil Manzanera met each other in Sydney in 1975, when Tim's band, Split Enz, supported Phil's band, Roxy Music, on the English band's first Australian tour. This led to Phil producing the Split Enz album 'Second Thoughts', when they came to the UK the following year. Over the subsequent years, their paths would cross periodically, with Tim singing and writing songs for Phil's 'K- Scope' and 'Southern Cross' albums, and Phil doing guest spot with Tim in the UK. Tim and Phil last saw each other in Auckland in 2011 for The Roxy Music Reunion' tour.
Who the musicians are:
Tim Finn: Vocals, keyboards, programming
Phil Manzanera: Guitars, keyboards, programming
Sonia Bernardo: Vocals
Yaron Stavi: Bass, double bass
Israeli bass player who played with Berlin Philharmonic, Gilad Atzmon Orient Express, Robert Wyatt, , David Gilmour, and all Phil's albums for the last 10 years
Javier Weyler: Drums
Stereophonics, Phil Manzanera
Mike Boddy: drum programming, engineering, mixing,additional production,
Worked with Bryan Ferry, David Gilmour, Andy Mackay, Mumford & Sons, Billy Bragg, The Fall
João Mello: Sax
David Gilmour, Razorlight, Phil Manzanera
Corinna Hentchel: violin ,viola
Gilad Atzmon &The Orient House Ensemble, recorded for Beatie Wolfe and plays in various orchestras including the Oxford Philharmonic Orchestra.
Pernett: bass, drum programming, Gaita
Ros Stephens: string arrangement on Rosemullion Head
Seth Scott flute
George Goode Trombone
The Ghost of Santiago was produced by Phil Manzanera and Tim Finn and recorded by all the musicians in the UK, Germany, Colombia and New Zealand and mastered at Abbey Road.
You can pre order the album here: